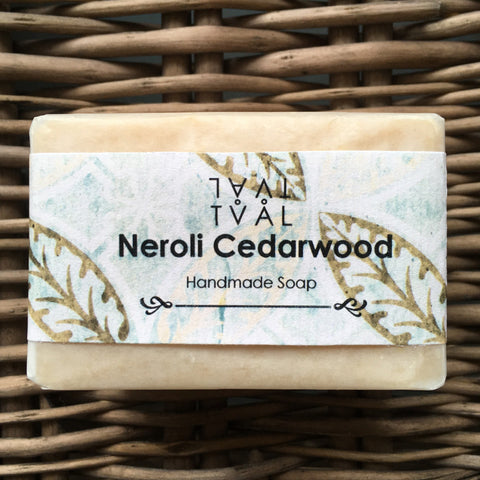 Bar Soap - Neroli Cedarwood
We weren't sure if we would ever see the day... But here it is: Neroli Cedarwood is back! 
You know the kind of scent that makes your eyes roll back into your head when you sniff it? This is one! Usually we have to try out a scent for a while, before committing to add it to our regular line of products. Not this one! One whiff and that was it. This scent has the sweet rich floral notes of orange blossoms and the warm depth of cedarwood - an absolutely lovely combination. 
Indulge in rich creamy lather that will leave your skin soft and lightly fragrant. Our handmade soaps are mild and moisturizing. 
Tip! Since our soaps contain so much glycerin they give excellent slip when shaving: say goodbye to nicks, cuts and razor burn. We also recommend using a draining soap dish.  
Ingredients: Sodium Canolate, Sodium Cocoate, Sodium Castorate, Sodium Cocoa Butterate, Glycerine, Parfum.
Weight: ~120g
---
We Also Recommend
---